Welcome!
We invite you to come join us Sunday mornings at 10 am in the youth building for Sunday School, where we focus primarily on discipleship. We have a fully stocked coffee bar and breakfast pastries for Sunday school, and did I mention it's free?!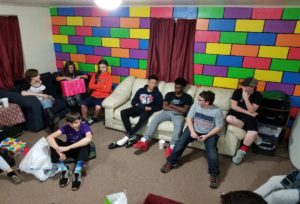 Our Wednesday meeting begins at 6pm. Using various methods, our Wednesday meetings are all about evangelism and sharing the Gospel with those around us. We have food, basketball, dodgeball, gaga ball, and a swimming pool, just to name a few. Most importantly, we dive into God's Word! Can't wait to see you !
What we do!
Need to talk?
Being a teen is challenging in this day and time. We're here for you!